Here is the garland all finished:
Here it is on the tree: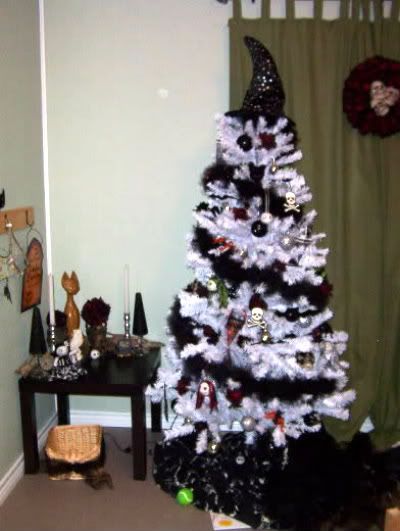 I cut black tulle into strips about 1 1/4 inch wide by 5-6 inches long. I wasn't precise, I just folded the fabric to the correct lenght, cut the folds, then cut the width. Let's face it its not going to show if you aren't precise. I just tied the tulle strips onto a set of purple Halloween lights I bought from Target. I used the lights on the tree as garland. I think it turned out great. The lights are brighter and nicer looking than the picture shows.