In case you were wondering why the crafting has been going slow lately. Well I've been outside setting up a garden.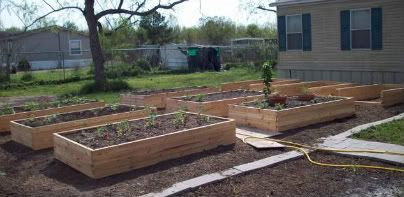 We have to garden in raised beds because our ground doesn't seem to drain. Plus we have alot of clay. Its just easier to garden in raised beds. Of course it back breaking work to fill the beds. But once you have them filled, its not so bad. We are working on the second dump of garden soil now. This is our kitchen garden. It will be filled with herbs and vegetables we use most in the kitchen.
Flower beds too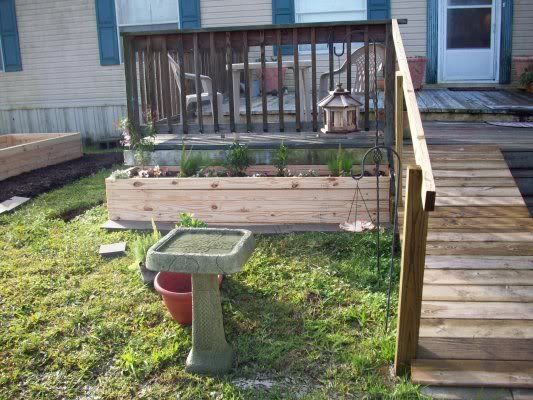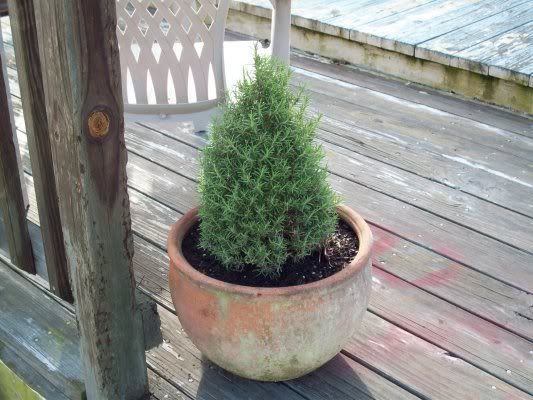 Check out my awesome birdbath: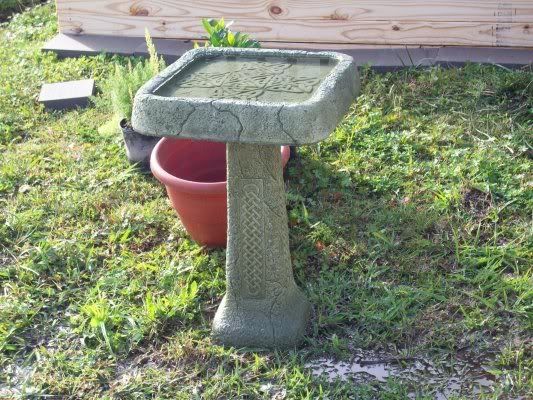 I found it at Lowes.
The only way to plant mint, in pots, LOL: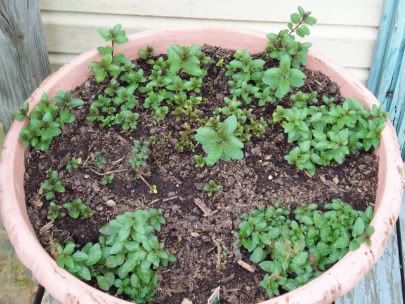 Anyway, we still have 3 more garden beds to fill with soil and one flower bed.