I came up with this concept about 2 years ago. It turned out so well, I've made some to sell as well. I HATE that loose easter grass that ends up all over the house and yard on Easter day. So I came up with a solution...knit furry yarn and make Easter grass mats.
Here are the ones I made for my sons: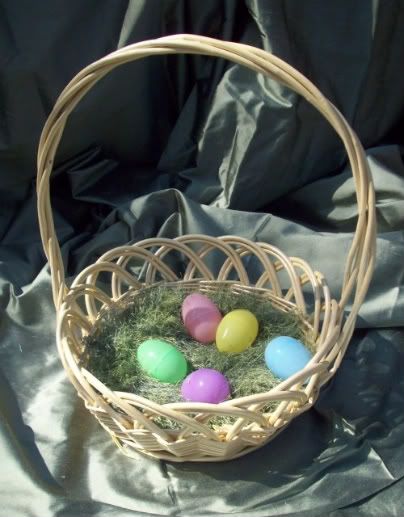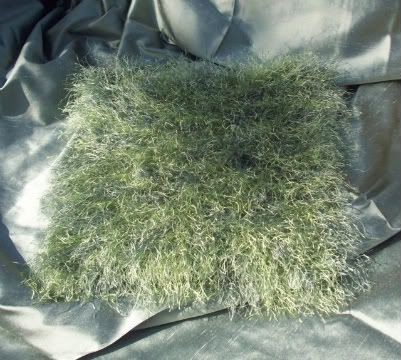 Here are the ones I made to sell: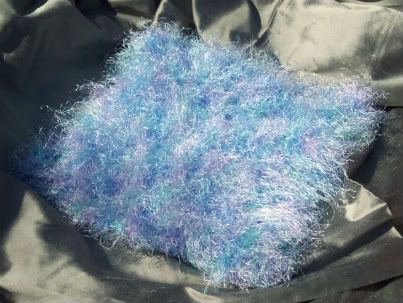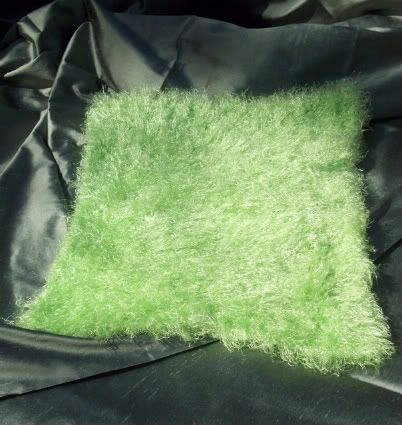 I tried many types of yarn. I like Yarn Bee's Haute Fur yarn the best for making these for look and ease of use while making them. But I like some of the colors from other brands better. I used no pattern to make them. I just cast on and knit until liked the length then cast off. They are super easy to make for any knitter.