I made myself a patchwork skirt for St. Patrick's Day. I found a cute fairy shirt and some green and black sock from Hot Topic and just had to make a skirt to match.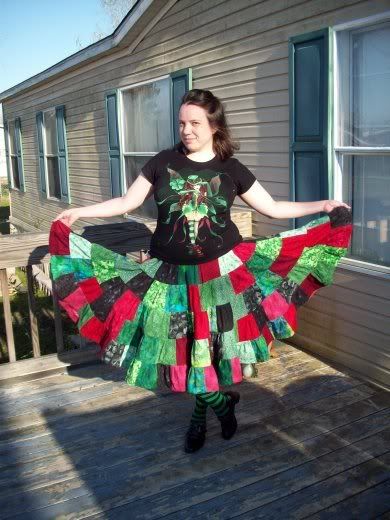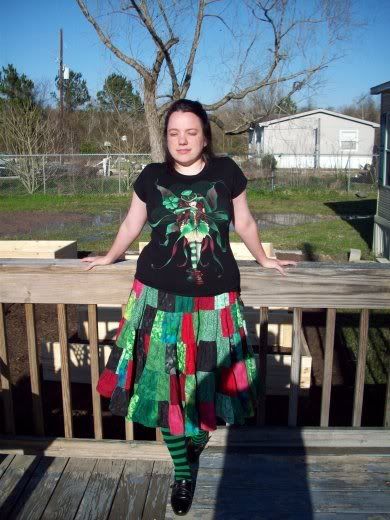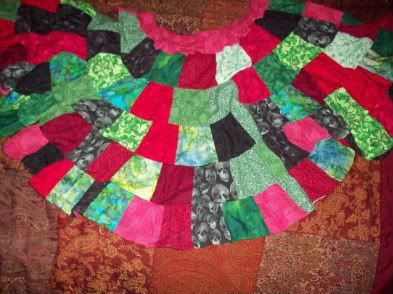 Detail of the hem's stitching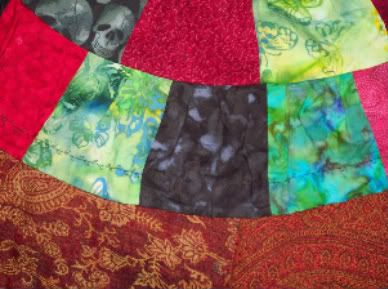 Detail of the fabrics used
It took a heck of alot of squares, LOL.
Inspired by:
http://www.craftster.org/forum/index.php?topic=226380.0
Tutorial:
http://indietutes.blogspot.com/2007/05/patchwork-circle-skirt.html