I finally got the poppet made for my niece. She's really into sports so I wanted to make this special for her. I copied her school uniforms.
Soccer:
Close up of the shirt: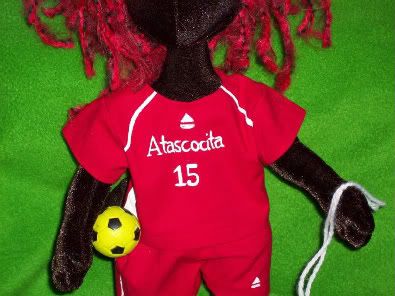 Volley Ball:
Skirt, Shirt and purse: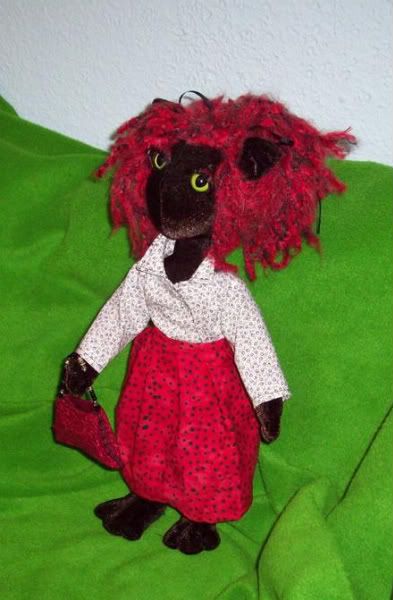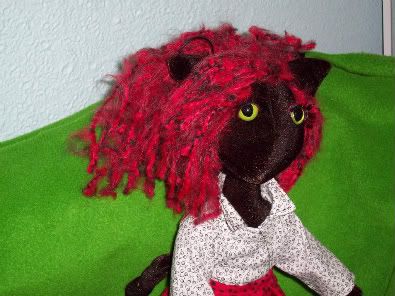 Face Close up: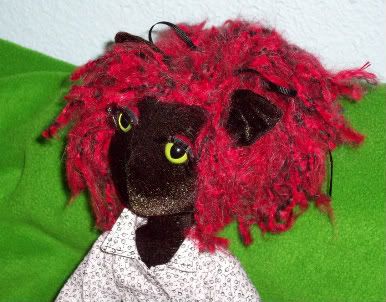 Nekkid Shots: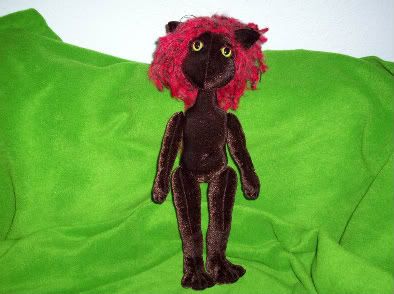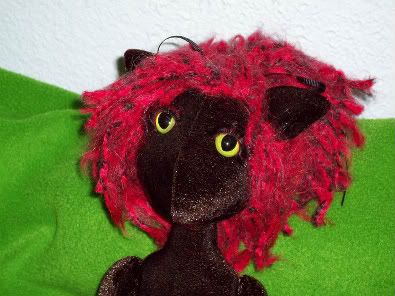 The clothes all laid out: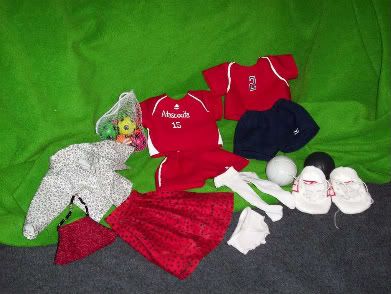 I made 2 uniforms, one shirt, one skirt, a pair of shoes, socks and underwear and one purse. Ineed to tweek the shoes a bit. The grommets I used on it are not wanting to stay in the felt so I'm going to just sew around the holes. But basically she's done. I created all the patterns for her clothes. I had fun creating her.
My oldest son has requested one now. He's requested one with boy parts. So I'm hoping to start on that soon.