I know, I know I haven't been very faithful with my blog. But I've been busy I swear!!
Here are some decorations that I've put up this year:
Snowflakes on the windows
I found these snowflakes at 99 cent store last year.
More snowflakes
I made the beaded snowflakes here. I also used some store bought snowflakes. Since I've taken this picture, I've added some clear glass ornaments to the arrangement. They look like bubbles.
Nutcrackers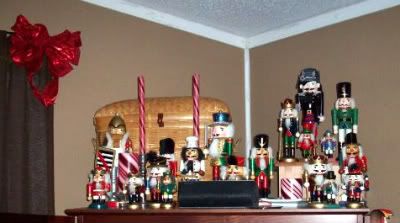 Every year we try to get a nutcracker for the boys. I like them displayed on top of the TV
Window treatments
Last year I had the snowflakes on these windows. I think I like them better with the balls. This looks much better in person.
My Peppermint Snowman tree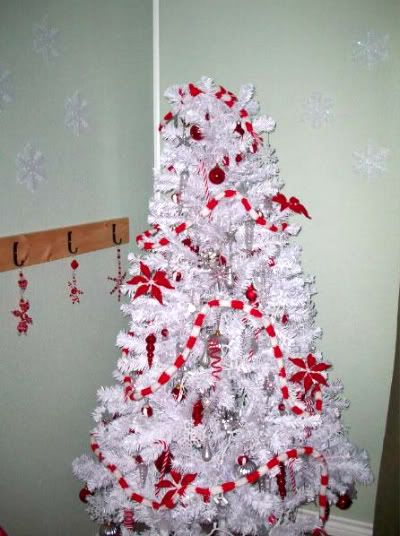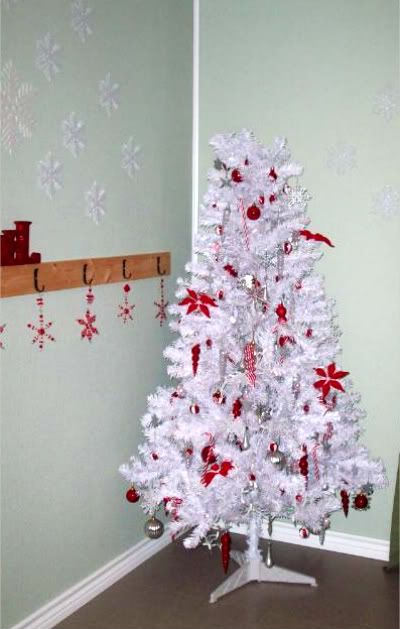 I'm planning to make a head for the top so keep an eye out for further post for my white tree.
Poinsettia
I saw this in a magazine this year and just had to make a few. I love the way they turned out. Sorry I can't remember what magazine. They are just made with pipe cleaners, embroidery floss and beads.
Garland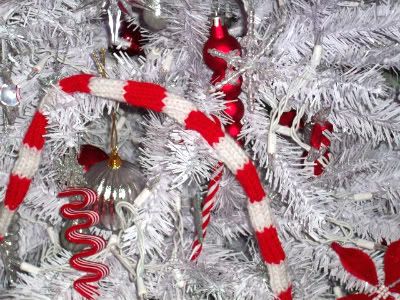 Okay this is mainly what I've been working on. This was made on a six prong spool knitter. Actually its the Clover wonder knitter that I used. I think it turned out awesome.
Beaded snowflakes
These are just a few I've made for decorations for around the house and the trees.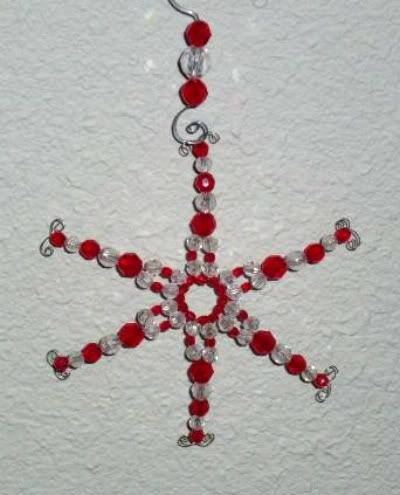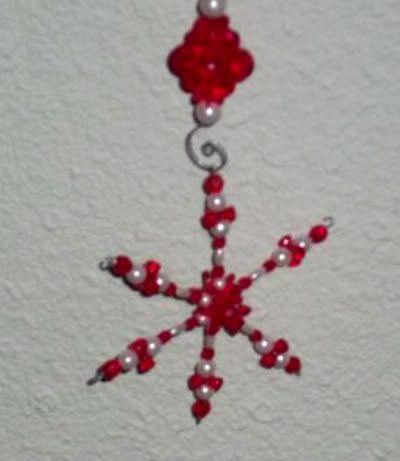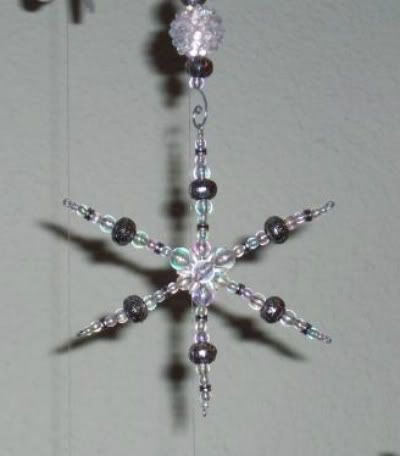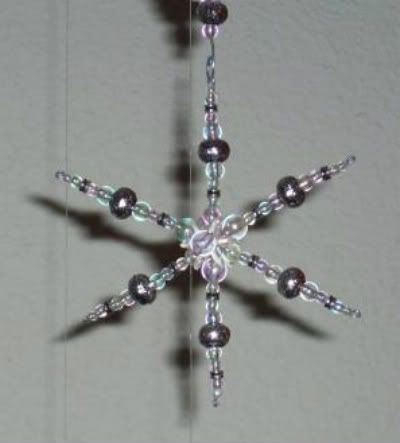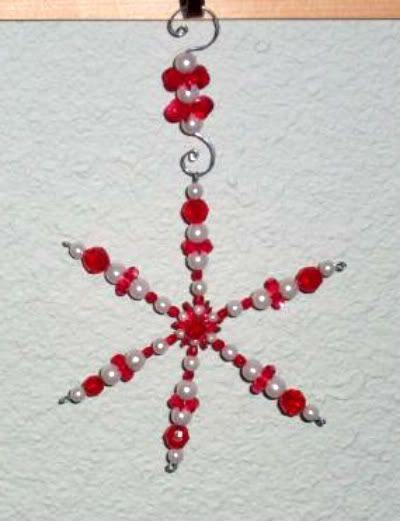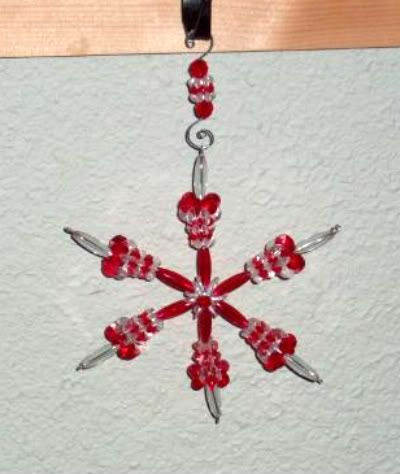 I made some snowmen for one of my son's teachers to give to her students. She only has 5 students.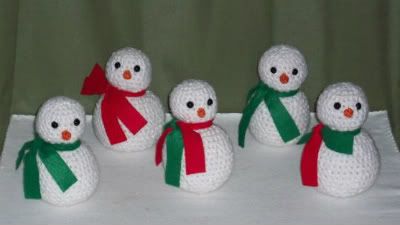 I think they turned out awsome.
I made some monster personal tissue holders for my other son's classmates.