I know, I know, I've been uber slow about posting. I haven't down loaded my camera in a while and before I knew it, months had gone by and I still had stuff to post so here it is.
I made these Snowmen Candy Cane Covers for my sons' classes & teachers for the winter holidays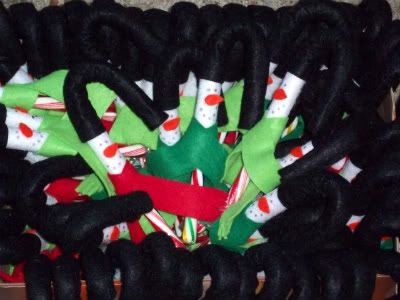 And of course, I didn't make sure I had a good shot, so this is my only shot of the candy canes. I think I made between 60-70 covers.