My nephew's birthday was in January. For Christmas he got a leapster tag and The Cat in the Hat book to read with it. He loved it so I used up my Cat in the Hat fabric scraps to make him some 4 placemat sets for his birthday. I make these sets smaller for young kiddos. I also make a separate coaster so that the child is not trying to put his or her cup to close to the plate to cut down on accidents. And I made a napkin to match. He seemed to love them.
Here is a picture of the sets with a small place setting. The plate is a salad plate.
Here are the sets: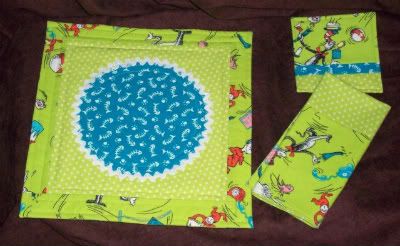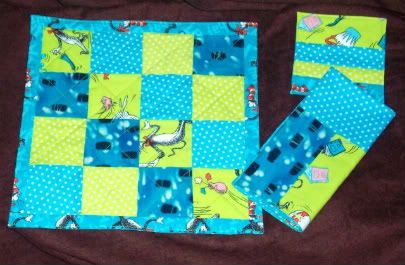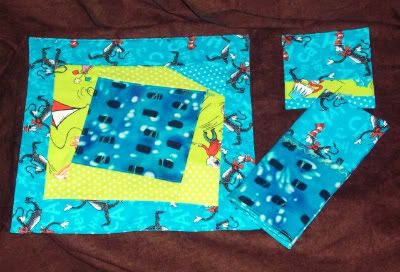 I wrapped it in the lime green and teal loom knitted gift bag I made a while back and pinned on a bow that I made with a round flower loom. I made 2 other bows to put on gifts about the same time also on flower looms (one square and one round).
I used the bow on the right for the gift.
I forgot to take a picture of the gift all put together but it was cute. He loves Cat in the Hat so this turned out perfect.