I've been working on different patterns for gift bags. I don't want just plain rectangle bags. I want pretty bags that I'm happy to use year to year. Here are my latest bags.....
Ornament Shaped bags:
The first bag I made is the one on the bottom. I used hook and loop tape for the closure on it. The top bag was made with drawstrings and was the second bag I made.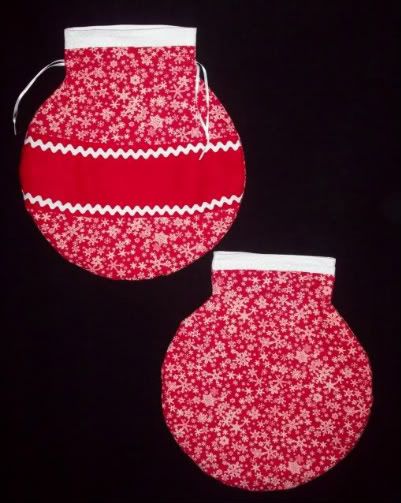 I'm still tweaking the pattern. Here they are with the drawstring closed and the other open so you can see the hook and loop.
Here is another using the same pattern after I tweaked the stripe part of the pattern: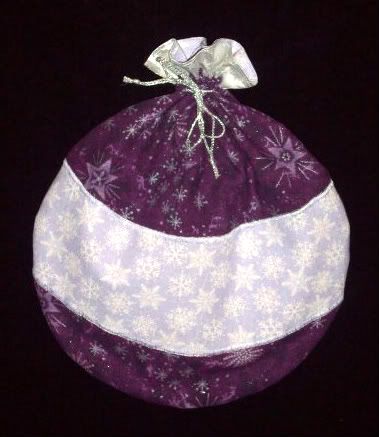 Here is the second ornament pattern I've come up with so far: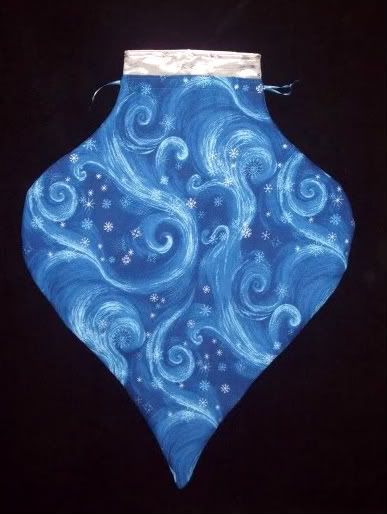 I like the way they have turned out so far. I'm still tweaking the pattern. I'm actually thinking of writing up this pattern to sell but we will see if I get around to it.
And last but not least are the other snowmen bags that I finished.