This year, for Christmas, I made coasters Teacher/Aide/
Bus Driver
appreciation gifts. I didn't get a chance to take pictures of them. I ended up making a total of 28 of them for my kiddos to give to their Teachers,
Bus Drivers
(and Gavin's Aides). They turned out awesome, so I ended up making myself some as well. Here is a picture of the ones I made for myself.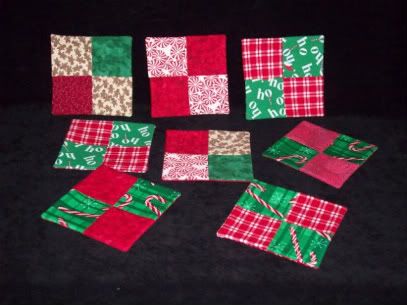 I think they turned out awesome and I believe they were well received.