Well I made alot of Halloween decorations this year. Most of them were apothocary jars and incredients. I actually didn't get around to labeling everything. Most of the wet ingredients have shampoo of liquid soap in them.
This part wasnt't really part of the apothocary, but I had to share it anyway.
I found these signs at Hobby lobby and Michaels: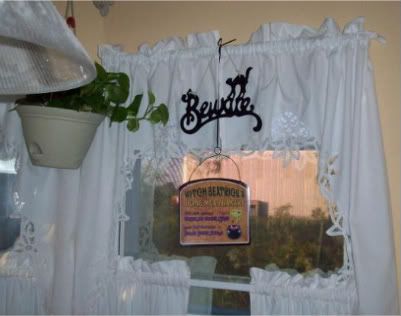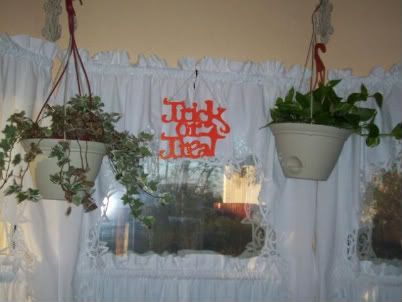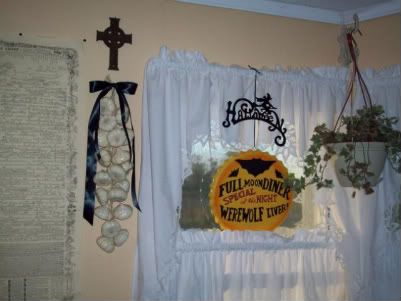 And here are my jars, ingredients and the staging of them:
Here is the picture of a jar with Bezoar stones, magic pied pipers flute, dried potion ingredients, poison dart frogs, spider venom, etc.: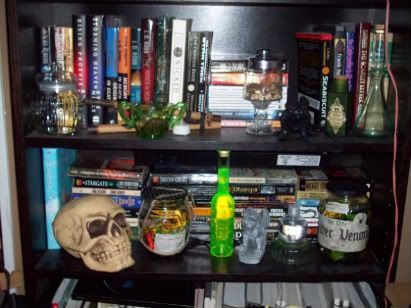 Dehydrated Maggots, Ogre Fungus and more: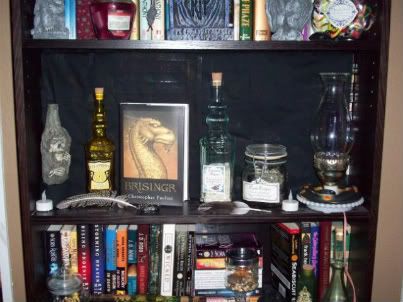 Ogre Fungus this is actually tree moss that I found on the ground after the hurricane: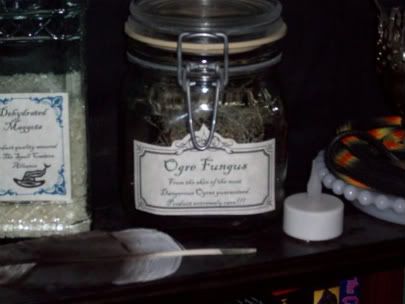 Dehydrated Maggots:
Love potion, preserved eyes in goo, miniature snakes: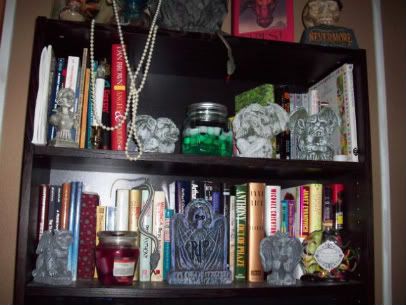 Love Potion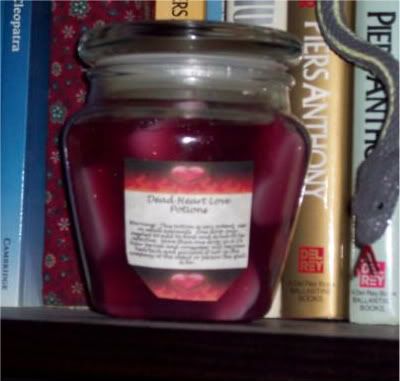 Miniature Snakes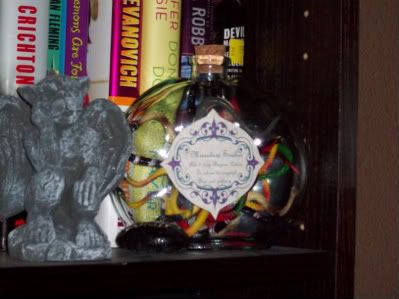 Mermaid's Tears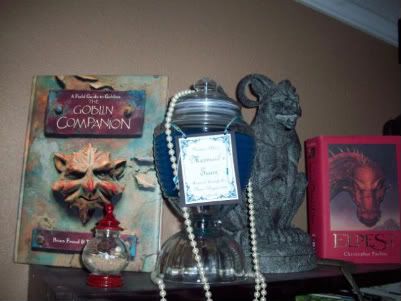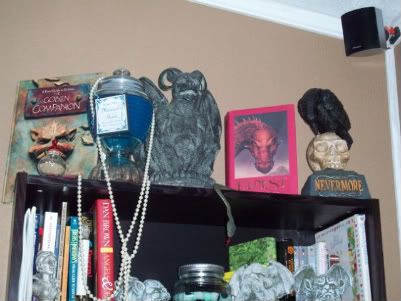 Elemental spiders, Baby Rats, Black Ants and Flies, Beetles, etc.
Whole Baby Rats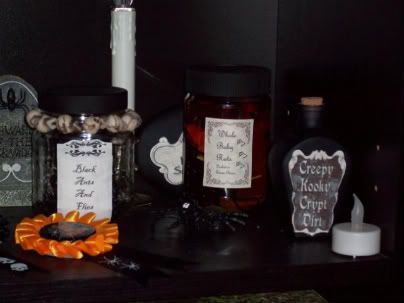 Elemental Spiders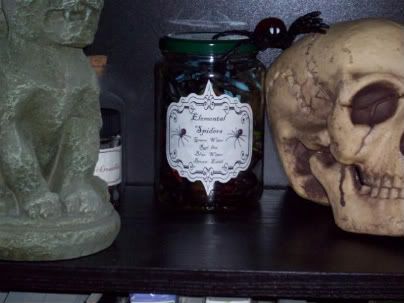 Doxy Eggs and Centipeds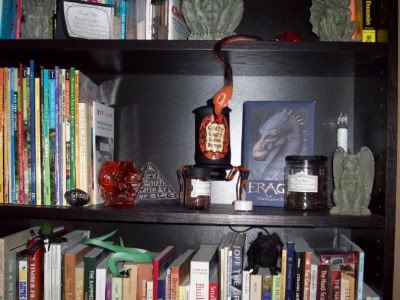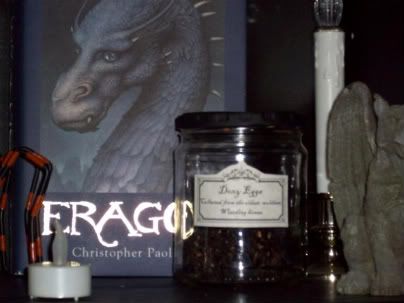 Grave Dirt: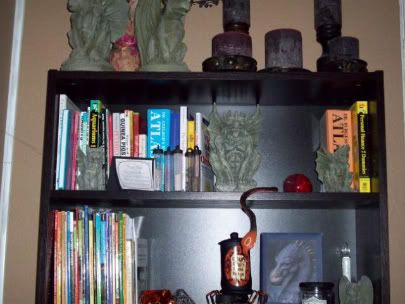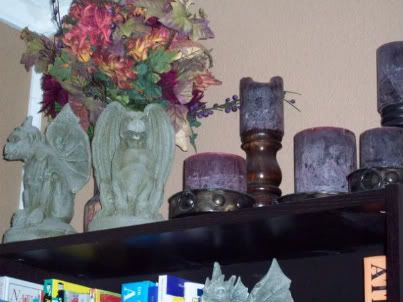 Live Giant Maggots (white fishing lures with the tails cut off) and purple water worms (purple fishing lures in blue shampoo):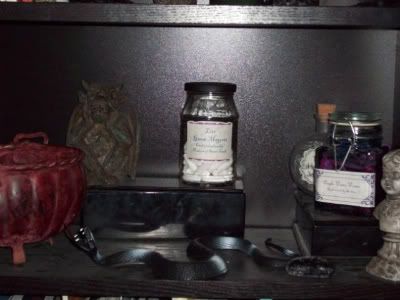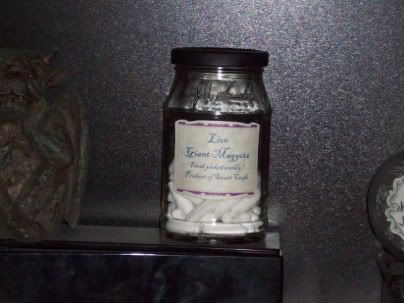 Eeeewwww, fecal worms!!!!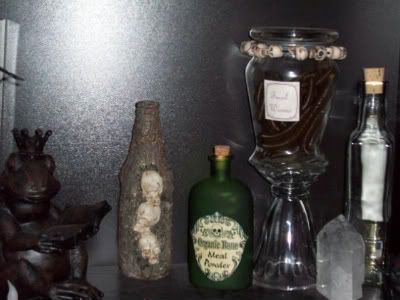 Snake Venom with snake, I found this bottle on clearance at Pier One and put a cheap plastic snake in it with shampoo: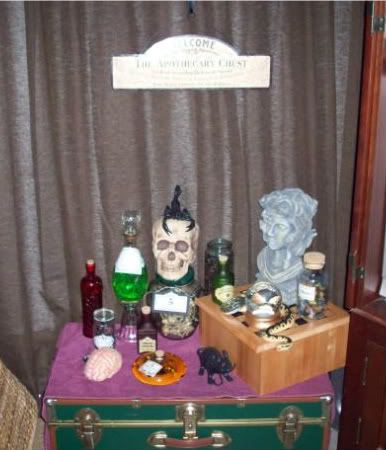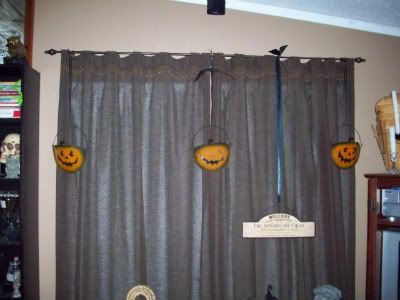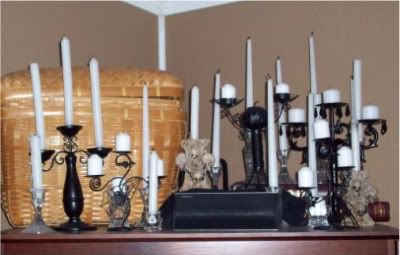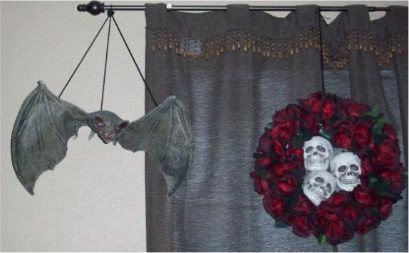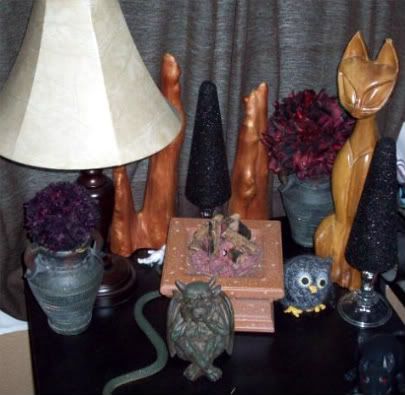 Unicorn horn (made from Crayola air dried clay) and pixie fairy dust (glitter)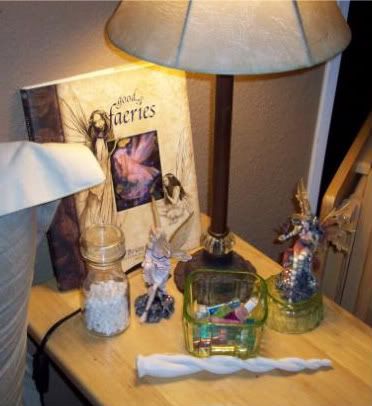 Cursed pirates treasure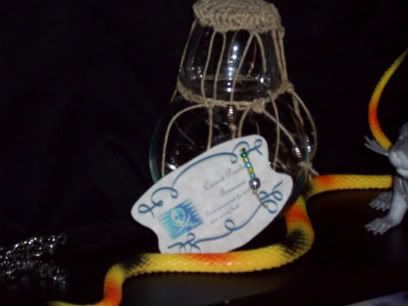 Demons horns, cursed tresure, pheonix feathers, enchanted necklace:
Miniature cauldrons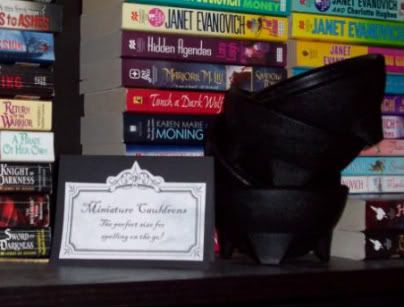 Werewolf pelts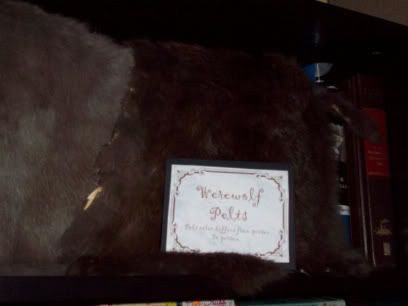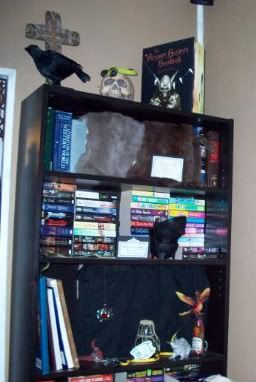 Pheonix feathers: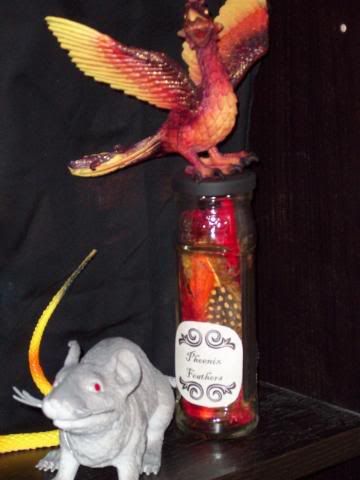 Pixie Skeletons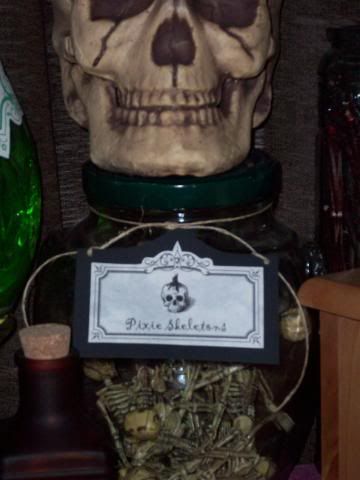 Dragons' Tears
Blood Worms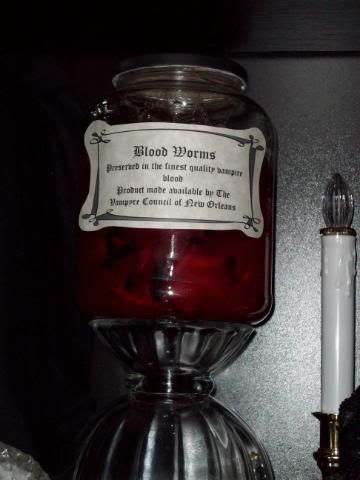 Ogre's Blood with Pixie Dust