I made gingerbread men monsters for my husband. He wanted some to take to work. I think they turned out awesome. I'm hoping I get a chance to make more. I drew up the pattern. I cut out the patterns in felt and embroidered on the details and added beads and buttons. I put heavy card stock and a ribbon in between 2 gingerbread man shapes.
Zombie, Vampire, Mutant/Alien, victim, Cthulhu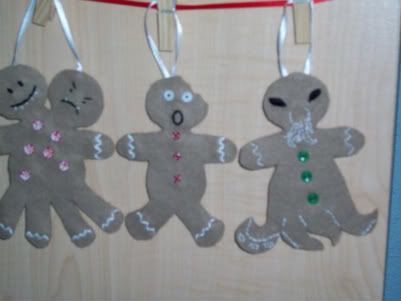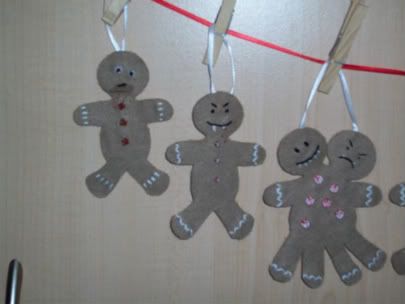 I didn't get any good close up pictures before he took them to work.
Okay I finally got some good (not great but good or atleast better than the ones above) pictures of these monsters
: