I finally got pictures of my wrap pants.
I had enough left over fabric that I made a matching head scarf with this set of pants: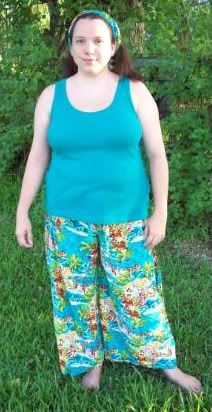 These are my favorites:
closeup:
These cost a whopping $5.00 to make each. I got the fabric at MallWart for $2.00/yard. I think they turned out great!!!! They are very comfy.