Well I think like all moms, I have tons of crayons laying around. I decided to melt some down and reuse them as gifts. Here are the results:
I used 2 different silicon baking pans to make these. I love the way they turned out. The smaller squares are candy molds, the larger flowers are for cakes, etc. I decided to make color "themes" when I did these instead of using just random colors. After they were melted I used a toothpick to swirl the colors.
Close up of the flowers:
The green is my son Colin's favorite one that I made. He keeps taking it, LOL.
Halloween: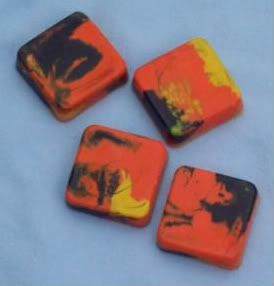 Girly Whirly: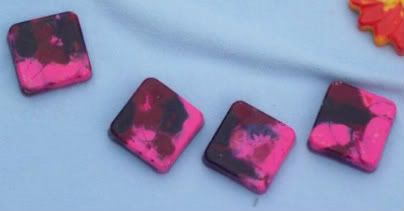 Fire:
Camo:
USA Flag: