I'm currently working on a fairy garden right in front of the house. Here's what I've got so far: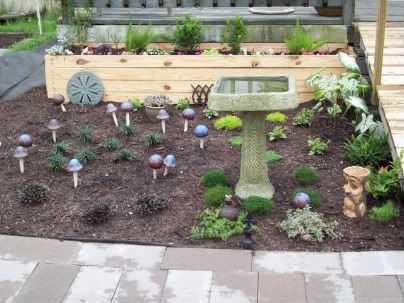 I made a mushroom circle out of ceramic mushrooms I found at a discount store. I've got hose guides in the front and a little frog prince. He watches over the bird bath. I tried to plant a lot of low growing ground covers. We will see how this works. I'm in love with it so far.
The butterfly's like it.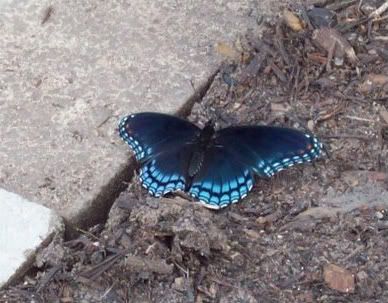 Here are a few update pics of the big garden.